SEASONAL DISPLAYS
---
Thinking of something new and unique!! At The Decorative and Visual Experts- The Dave, we can offer you the opportunity to market other celebrated events that are not as renowned or as grand as Christmas but offer the same visual and marketing impact.
From our research and experience, we can also assist with other events like Easter, Halloween and even Anzac Day, as an opportunity to have an impact to make your space unique and special for these celebration occasions.
Imagine a suspended display of witches on broomsticks, surrounded by bats and ghosts all o haunted house which interaction elements and visual simulation. or an Easter set complete house which offer interaction elements and visual stimulation. or an Easter set complete with walk through eggs and animations with the smell of chocolate- these are some of the ideas we are thinking of offering our clients.
We can customise any display that can work within your location i.e. retail space, corporate foyer, Hotel, and budget. We have developed relationships with key suppliers that can 'partner' with us to utilise this unique and exciting opportunity.
We can design Seasonal Displays that can be used annually with minimum maintenance or costs for installation but still have the same impact as a Christmas display. We can even offer an annual service for multiple occasions e.g. Halloween and Christmas, so our clients are able to save on valuable marketing spend.
We can also offer other services as part of your Seasonal campaign, with our range of Christmas window decals or our decorative lighting which can be combined as part of your festive celebrations.
RECOGNISE SOMETHING THAT ISN'T "RECOGNISED!!
---
Design
With extensive experience of each area we tailor our service to attend to the individual needs of each client. From an initial consultation we can produce visualisations to give you an idea what the finished design will look like. Once this is approved, we manufacture your project and arrange an installation schedule.
Creativity is core to our work, be it a contemporary design with modern lighting and materials or something more traditional with garlands and decorations all our projects will inspire and delight. We specialise in designing displays that stand out from the crowd, helping your business be at the forefront of attention. With expert knowledge of producing innovative unique designs, we can manufacture bespoke displays incorporating various types of lighting, finishes, textures, and experiences. We want our clients to feel unique and special and we offer this from our Seasonal Display Service. Why not be the first to utilise this opportunity.
INSTALLATION AND DISMANTLE
Our professionally trained installers are equipped and ready to accomplish any job year-round. Our project managers and administrative teamwork months in advance of scheduling and logistics to ensure your install and dismantle runs smoothly and efficiently. Especially with minimum disruption to surrounding businesses.Rest assured we are accredited, where our health and safety management plans, staff training and business processes are of the highest standard with all risks appropriately assessed and managed. We also hold $10m employee and public liability insurance, should anything go wrong. Where necessary we will manage key stakeholders, liaising with departments on areas such as compliance, OH&S, engineering, and lighting.
STORAGE AND MAINTENANCE
If you do not have the space to store your displays, don't worry, we can offer a safe and secure off-site storage facility for your displays. We have our own storage facilities in every other state of Australia. Storage fees are calculated based on volume and rates vary by location. An advantage of off-site storage means any maintenance for your items can be conducted at any time or when required. Our on-site storage staff will properly clean, pack and store your asset, keeping it safe year after year. Full inventory is also provided for any insurance, budget, and maintenance requirements.
We're here for you
---
Our Projects
---
Christmas
Seasonal Lights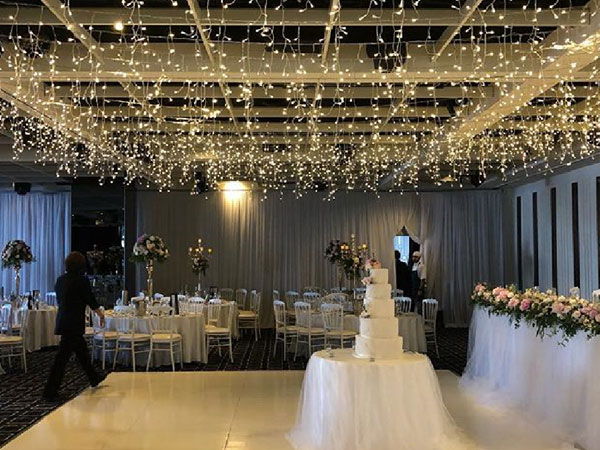 Light Canopy
Wedding Lights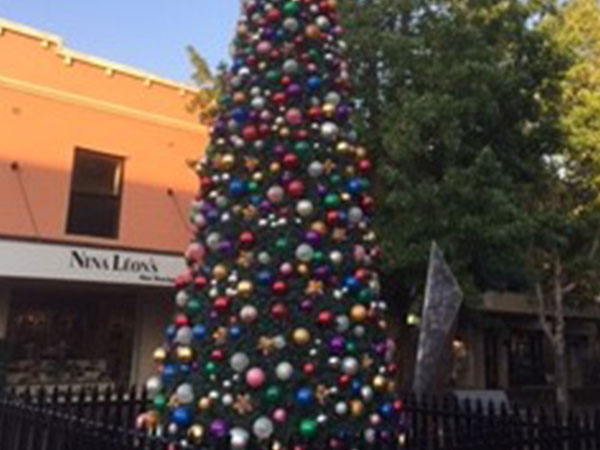 Christmas
Christmas
Event Lighting
Tree Lighting
Tree Lighting
House Lighting
Fairy Lights
Fairy Lights
Clients
---
Wingecarribee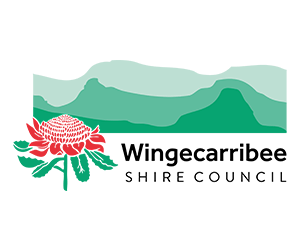 University of Sydney
Deckhouse
Doltone House
Sergeants Mess
Bayside Council
Northern Beaches Council
The Regent Redfern Hotel
Randwick City Council
Hyatt Regency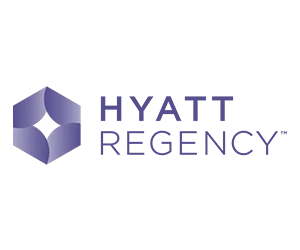 The William Inglis
Sydney Event Cruises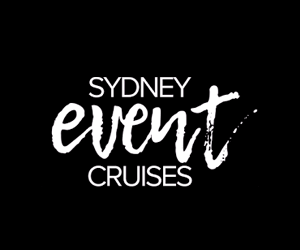 Motor Yacht Club
GS Grand Seiko
Entertainment Park
Centennial Park
Catalina
Beta Events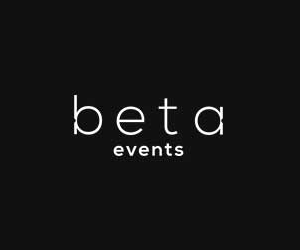 Bendooley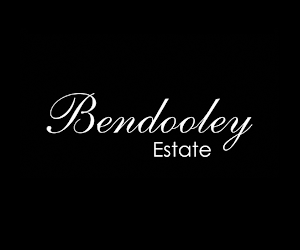 Antiques