DECORATIVE  EVENT DECALS
---
The Decorative And Visual Experts- The DAVE specialize in providing beautiful window stickers for popular retail seasons. Our window decals are high quality and feature unique double-sided print for vibrant window displays, inside and out!
Our range includes border and corner window decals as well as messages for each occasion. Each window sticker design can be a central feature item or combined with other styles to offer a stunning window display.
We find window/ door decals not only assist with recognising up and coming event, they add colour and brightness to any shop front but they also acknowledge a special occasion is approaching soon- and we all know that these special days come quicker than we think 
We also find the window decals can be part of the community like Anzac Day and Mardi Gras as they recognise the store is part of the celebration not just acknowledgement.
Our Chosen Occasions for Window Decals are
All our full-colour windows stickers are double-sided as standard, utilising our unique LUVIT (Layered UV Ink Technology) print technique. Our sharp, crisp designs capture your customer's attention before they enter your business. We can offer our professional installation and dismantle as part of our service, to ensure all our  window decals are delivered correctly and without any mess or imperfections. We use environmental products for all our installs and removals.
Installation and removal
All  our Decorative decals can include our Installation and Removal service. Our trained professionals will install your chosen decals on your glass windows and doors and return after your event to remove. All surfaces where our window decals are installed will be cleaned after removal with chemical free and environmentally friendly products.
Our decorative window decals use a cling film so there is no sticky residue or damage to tinting or glass surfaces.
Multiple Services
Add some of our other services to enhance your Decorative Decals. Include a Christmas tree from our collection or add a string of fairy lights in your window to create a magical display to explore our other services.
Annual Packages
We can offer an annual window sticker packages for major occasions. Customised window decals are also available.
Never miss out on an event from our collection. Ask about our special annual deals and offers and pre book now.
We're here for you
---
Our Projects
---
Christmas
Seasonal Lights
Light Canopy
Wedding Lights
Christmas
Christmas
Event Lighting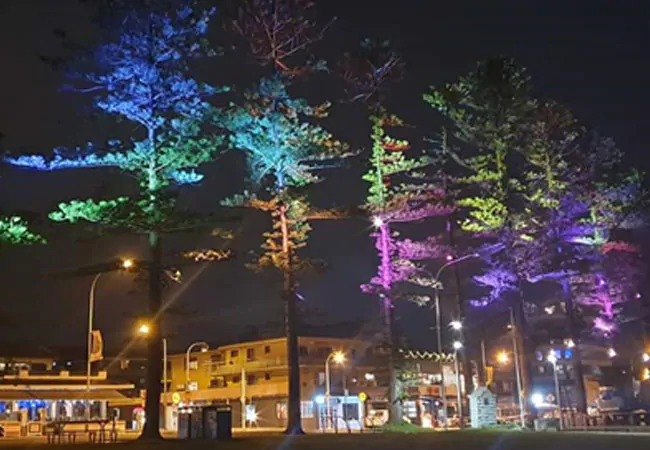 Tree Lighting
Tree Lighting
House Lighting
Fairy Lights
Fairy Lights
Clients
---
Wingecarribee
University of Sydney

Deckhouse
Doltone House
Sergeants Mess
Bayside Council
Northern Beaches Council
The Regent Redfern Hotel
Randwick City Council
Hyatt Regency
The William Inglis
Sydney Event Cruises
Motor Yacht Club
GS Grand Seiko
Entertainment Park
Centennial Park
Catalina
Beta Events
Bendooley
Antiques