Christmas displays are an important part of the festive season. Not only do they increase the sense of joy and happiness as well as enlighten any location they are placed throughout the Christmas period.
At The Decorative And Visual Experts- The Dave, we specialised in Production, Design, and Installation of Christmas décor, whether in a commercial or residential space. We have over 14 years' experience as professional Christmas decorators with the knowledge, skills, and experience to create a magical environment for your property. Our commitment to excellence, high standards and excellent customer is what draws our clients to appoint us to create Christmas memories for them year after year.
Quality matters to us and to our Clients which is why we use only the highest quality commercial Christmas products we can source.  All our Christmas decor products are sourced, handpicked, and designed specifically for each client.
We use traditional and deluxe ornaments, high quality flowers and theme pieces, decorative items, and luxurious ribbon to create stunning Christmas Trees, Lush Garlands, Unique Wreaths and Displays that evoke a luxurious and professional attention to detail.  Our quality of products surpasses our competition every day.
Our design & attention to detail is just one of the things that set us apart from other companies. We offer a full range of design options including Current Trends, Traditional, Non-Traditional, and Whimsical themes all cohesively customized for each Client.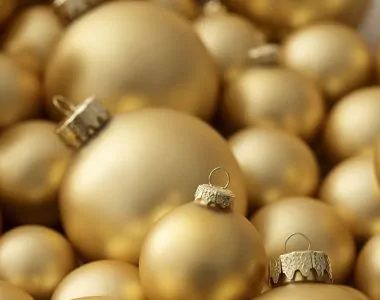 Our services include providing you with many types of Christmas decoration and installation options for your project.
Full range of artificial Christmas trees.
Wreaths and suspended ceiling decorations.
Custom scenes and displays including Santa Sets.
External and public spaces
Production and design of custom pieces
Complimentary Design
We can also offer our other services as part of your Christmas campaign, our range of Christmas window decals or our decorative lighting can be combined as part of your festive celebrations.
Click below for our Hire at Home Service.
Design
We provide our comprehensive Christmas design service of interior and exterior displays to shopping centres, retailers, and hospitality as well as residential clients. With extensive experience of each area we tailor our service to attend to the individual needs of each client. From an initial consultation we can produce visualisations to give you an idea what the finished design will look like.
Once this is approved, we manufacture your project and arrange an installation schedule.
Creativity is core to our work, be it a contemporary design with modern lighting and materials or something more traditional with garlands and decorations all our projects will inspire and delight.
We specialise in designing displays that stand out from the crowd, helping your business be at the forefront of attention. With expert knowledge of producing innovative unique designs, we can manufacture bespoke displays incorporating various types of lighting, finishes, textures, and experiences.
INSTALLATION AND DISMANTLE
Our professionally trained installers are equipped and ready to accomplish any job year-round. Our project managers and administrative teamwork months in advance of scheduling and logistics to ensure your install and dismantle runs smoothly and efficiently. Especially with minimum disruption to surrounding businesses.
Rest assured our health and safety management plans, staff training and business processes are of the highest standard with all risks appropriately assessed and managed. We also hold $20m employee and public liability insurance, should anything go wrong. Where necessary we will manage key stakeholders, liaising with departments on areas such as compliance, OH&S, engineering, and lighting.
STORAGE AND MAINTENANCE
If you do not have the space to store your displays, don't worry, we can offer a safe and secure off-site storage facility for your displays. We have our own storage facilities in every other state of Australia.
Storage fees are calculated based on volume and rates vary by location. An advantage of off-site storage means any maintenance for your items can be conducted at any time or when required. Our on-site storage staff will properly clean, pack and store your asset, keeping it safe year after year. Full inventory is also provided for any insurance, budget, and maintenance requirements
Council Christmas
This Christmas display was inherited from a previous council. The tree were approx. 6 years old and had been exposed to several deteriorating elements including vandalism and the outdoors.
Each tree (3 in total) is 7.5 metres tall, over 400 individual rainbow baubles and warm white twinkling LED lights.
Due to the age of the trees, each one had to be cleaned, redecorated and re electrified for safety reasons and to extend the lifespan of each tree for the coming years. Due to the green foliage fading and is in a state of 'breaking down', we added more baubles helps disguise this imperfection and to assist with the daytime colour and brightness to the display.
The challenge was to ensure each tree appeared as new as possible but also allow for an extended use for the forthcoming years without a major ongoing maintenance cost.
Christmas Window Display
The brief for this display from our customer was to turn an empty/ vacant shop front into a destination for It.
We engaged the services and the exception work of Promotions In Motion to provide 5 x animated displays each offering a different Xmas scene and story. To also achieve a Christmas activation we included our window/ door decals to frame each display and bring colour and brightness. The display also included a traditional suspended Christmas garlands with lights across each awning which highlighted the display from a distance and both day and night, a canopy of twinkling fairy lights which created a magical atmosphere when viewing the display and ceiling of baubles to provide both colour and an iconic decoration suite.
The atmosphere was completely transformed to a scenic and magical display and provided a unique and special moment for all visitors. We ensured the display could be seen by passing traffic both foot and vehicles as well as both day and night The display was featured on both social and local media. We transformed an area that would normally be non-active and dark to a destination for Christmas which also assisted local businesses and created a memorable experience to all who visited.
We're here for you
---
Our Projects
---
Christmas
Seasonal Lights
Light Canopy
Wedding Lights
Christmas
Christmas
Event Lighting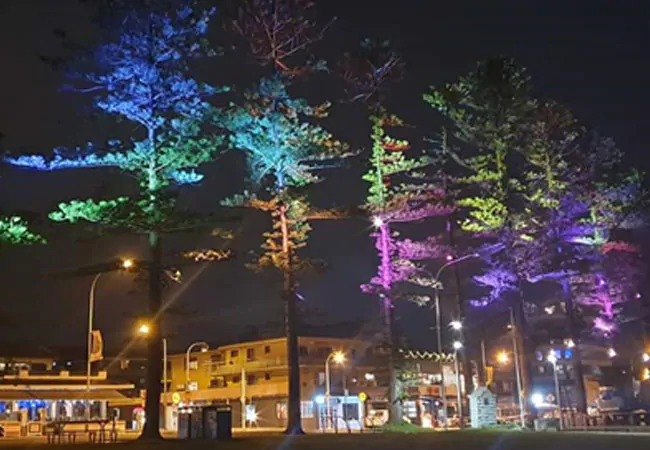 Tree Lighting
Tree Lighting
House Lighting
Fairy Lights
Fairy Lights
Clients
---
Wingecarribee
University of Sydney

Deckhouse
Doltone House
Sergeants Mess
Bayside Council
Northern Beaches Council
The Regent Redfern Hotel
Randwick City Council
Hyatt Regency
The William Inglis
Sydney Event Cruises
Motor Yacht Club
GS Grand Seiko
Entertainment Park
Centennial Park
Catalina
Beta Events
Bendooley
Antiques